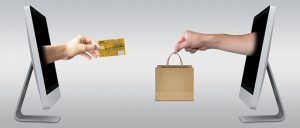 Online shopping and marketing are becoming increasingly more popular by the day. WooCommerce can take your WordPress Business website and create top eCommerce platform. Buying and Selling has never been easier.
About WooCommerce
This WordPress plugin has been designed specifically for developers, store owners, and online sales. It allows you to showcase your products, sell your products from anywhere, take payments and ship wherever you like. Sales have never been easier. There has never been a more popular eCommerce plugin!
WooCommerce Plugin Features
Designed Specifically For WordPress: You don't have to struggle with learning a whole new system or use a system that is not compatible with your WP website.
Mobile Friendly: More and more people are shopping with their mobile devices. WooCommerce makes shopping from your phone easy and seamless.
Customer Support: There is a team to help you with your needs and concerns.
Scalability: Whether you are selling 5 items or 1,000 items, WooCommerce grows with you and your business.
Payment Options: You have the freedom to choose how you want to receive payments. Options include: credit cards, Paypal, PayPal Account Payments, BACS or, Cash on delivery accepted payments.
Shipping Options: WooCommerce gives you the options to choose your shipping to others. You can choose free shipping or flat-rate shipping. You also have the ability to choose where you will ship too. You can ship world-wide or choose certain locations that are local to you.
No Transaction Fees: WooCommerce doesn't take a cut off of your sales. Your sales are all your own.
Extensions: There are 300+ extensions or apps that will help you to make WooCommerce and Your WordPress Account do whatever you would like it to do.
Blog: This plugin also has a built-in blog if you would like to use that to advertise, market or explain products.
Ready to Install?
Go to WordPress Plugins

Download WooCommerce

Upload it to your WordPress site

Activate the plugin

Customize this plugin to your desired settings.
The best part of using WooCommerce is that it instantly makes your WordPress Business Account an eCommerce platform. If you are ready to sell your products and watch your business grow dramatically, it's time to look into this plugin.
Have ideas for future blog posts? Contact us!  Need assistance with your HostandStore services? Contact us for that, too! We're always glad to help.