Webmail is your friend, but do you have a backup?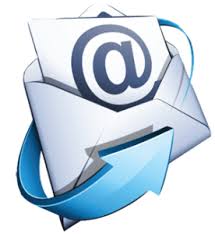 Hello, Friends! I hope you are all having a great holiday season.
I wanted to take a moment to discuss Webmail. Specifically, webmail for Voicenet email account holders.
What is "Webmail"?
Webmail, by definition, is an email client you access through your web browser. Webmail is a convenient tool because it allows you to check your email from virtually any location. However, most people use webmail as a backup solution to check their email. You would always want to back up your important email by downloading it from the server.
Webmail is available to be used in a web browser such as Internet Explorer or Safari. It is run from the mail server, so nothing is downloaded onto the machine that webmail is accessed from. Webmail is very convenient for most users, because they can access it anywhere there is an internet connection present.
Webmail is great as a second option. We suggest having a mail client setup such as Microsoft Outlook or Mozilla Thunderbird. The reason we suggest this is because, sometimes, disasters do happen. When using a mail client on your computer, mail is downloaded from the mail server onto your computer. These messages are being sent to your computer and they are stored until you delete them. In the event of a mail server going down, you would still have all of your previously saved messages. Please don't be alarmed, we will always store your mail on the server, but in the event of server failure you definitely want to have any mail that is of value backed up on your computer.
So, to recap, Webmail is a great second option. If you use your email for anything important, I suggest using a mail client as your main email method.
Sometimes it can be a task just to figure out how to check your webmail. HostandStore.com offers webmail to all customers, so I'd like to help you master it.
Firstly, you can either navigate to HostandStore.com, or you can just navigate straight to Webmail.Voicenet.com. If you choose to go to Hostandstore.com, there is a "WEBMAIL" button that you can click. This will lead you to the login screen. Enter your credentials including your full email address and password. Then, press the login button.
If you have your own domain with HostandStore.com, you'll need to navigate to "webmail.yourdomain.com" instead of the previously mentioned options.
You will end up at a screen that looks like the image below. On this page, there are three webmail clients offered. Horde is generally the default choice for most clients, so go ahead and click on "Read Mail Using Horde."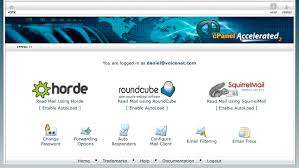 Once you enter Horde, it will ask you which language you prefer. Then click the "Log In" button.
Once you've done that, you will be brought to the main screen of your webmail account.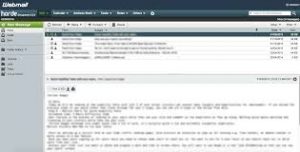 You are now able to access your inbox. Click "Mail" on the left navigation panel, or "Inbox" under the mail label. Now you can check your email on the go. As long as there is an internet connection, you'll always have access to your webmail.
We want to help you. If there is ever an issue with your service, don't hesitate to contact us. We will do all that we can to make sure everything works as smoothly as possible. You can submit a ticket by emailing Support@HostAndStore.com or use the LiveChat feature on our website.