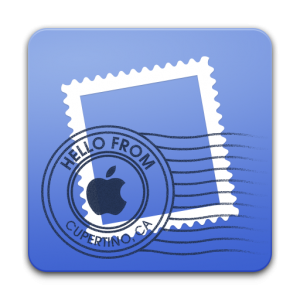 Hello friends! Hope you are all well.
If you're a Mac user, chances are you've used Mail before. It is included on all Apple computers from the start. Apple software in general is pretty simple and smooth. So if you're looking for a simple email application, and you have a Mac, look no further because you already have one. Its easy to get your email inside of the Mail app. To make it even easier for you I'm going to walk you through every step.
Let's begin.
Step 1:
Open Mail. The first thing you'll see is a prompt window asking you to "Choose a mail account to add…" Select "Add Other Mail Account…" and click "Continue."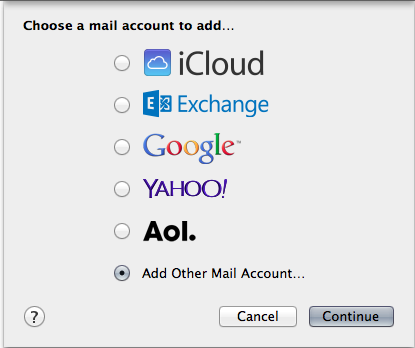 Step 2:
On the next prompt, it will ask for your name, email address, and password. Go ahead and type in the information as is shown in the example below. Once its filled out, click "Create."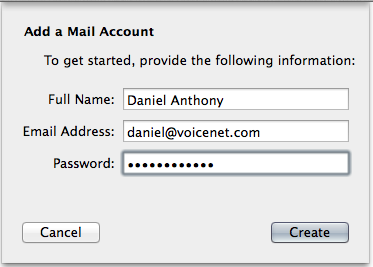 Step 3:
At this point, the application will notify you that the account must be manually configured. This may sound daunting, but it is actually quite simple! We'll get through this together.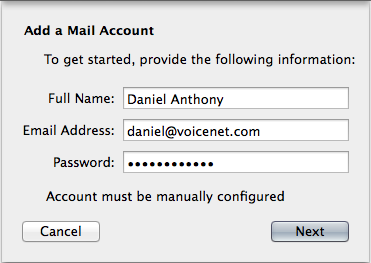 Click the "Next" button at the bottom to move on. You'll be presented a prompt regarding the incoming mail server information. You'll be given the option for either IMAP or POP. If you have a specific reason to go with POP then go ahead, however, we suggest IMAP for the simple reason that it keeps your mail on the server. In our experience, the IMAP leads to a smoother experience than POP. Fill out the details exactly as is shown below, but replace my email address and password with your own. Then click "Next."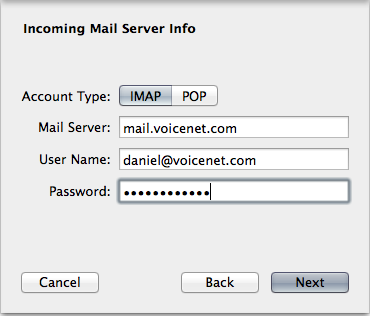 Step 4:
The next prompt might look familiar. That is because it's the exact same as the one before, but for the smtp (outgoing) server. Fill this one out with the exact same information as before. Enter your email address as the username and put your password in (even though it says optional). Below is an example.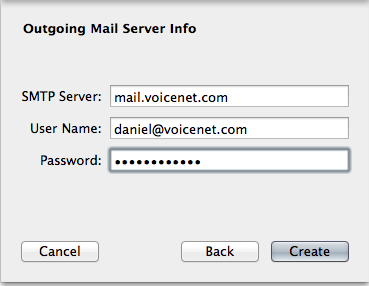 Once you've filled this out, click "Create."
Step 5:
You're in! At this point you should see your new inbox. If everything was done properly, your emails should start loading into your inbox. Welcome to Mail, enjoy.