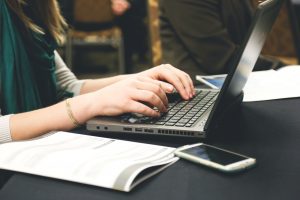 In today's world, the online e-mail tools that are available to us are offering more storage space that we can imagine. This has allowed users to have access to their old messages each time they access the internet, as well as the ability to easily share large files with others. However, one of the biggest advantages of using any form of e-mail client software, such as Outlook Express or Thunderbird, is the great versatility in the formatting of outgoing messages.
Today, all webmail services enable us to send images as attachments. However, when the image is referenced in the message (body) or when the image should be seen immediately (logos and advertising pieces), then we must be careful when placing it so that we do not break the natural flow and rhythm for users reading the email text. The last thing we want is to make the email look fuzzy and make the users' experiences unpleasant. Unfortunately though, inserting images in the message body using a webmail service is not as intuitive as it should be.
We have developed a simple procedure for this process in order to help you attach an image in the body copy.
1. Make sure that that you are writing the email in HTML or Rich Text Format.
Most webmail today offers this format as standard. Just check if there is a bar with buttons for bold, italic, underline, and other basic formatting options when writing the email.
2 . Make sure you have the image file and link that leads to it.
Unlike an attached image, the images displayed directly in the message body must be hosted on the internet. If the image is not on the internet, you need to host it somewhere. It can be on a blog, on a personal page or a free image hosting website.
There are many free picture hosting services out there, such as Photobucket, TinyPic, Flickr and Picasa, for example.  You can also use ImageShack.  It's easy to use, offers a picture resizing feature and has its interface available in multiple languages.
After hosting your image, or getting it from another website, you simply drag it with your mouse to the email window or select it and copy it (right mouse button or using the Ctrl + C). If you are using Google Chrome, you also have the option of right clicking and choose "copy image". Once that's done, you then paste it into the email window (again with the right mouse button or using the Ctrl + V).
Final Thoughts
All done! Now you can easily insert images in the body text of your webmail provider.  Easy, right?

Be sure to keep an eye out for more for tips, tutorials and articles here on our blog. If you know of other ways to attach images via email or have any questions or suggestions for future articles, please leave us a comment below.
Until next time!