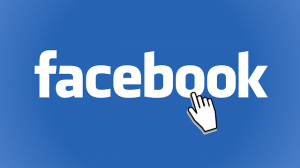 Once upon a time, Myspace was the cool social media network to be on. Fast forward a few years later, and Facebook has taken the front spot in the social media market. With Snapchat becoming more popular, especially among many of its younger users, Facebook has felt a need to answer back with one of its newest features – Facebook Stories. Facebook Stories functions similar to Snapchat and Facebook's Mark Zuckerberg is hopeful it will crush the competition. The new feature became available on March, 28th 2017, and we have five things you need to know about this new feature.

1. Videos Can Be 20 Seconds Long – That's right. If you were not getting everything recorded in time with Snapchat or Instagram, you'll get 20 seconds with Facebook Stories, which is great for those frustrated with Snapchat's 10-second video cap and Instagram's 15-second video cap.
2. Save Stories To Your Camera Roll – Another neat feature of Facebook Stories is the ability to save your videos to your camera roll. Not only that, but you can send your video as a message or share it on your timeline. If you chose to save your video, you always have the option to add to it later on.
3. It's Similar To Using Instagram – If you happen to be a regular user of Snapchat or Instagram, then you'll already be familiar with Facebook Stories as its use is very similar to the competition. Facebook founder Mark Zuckerberg wanted Facebook Stories to have a familiar feel so that Facebook Stories users wouldn't have a huge learning curve.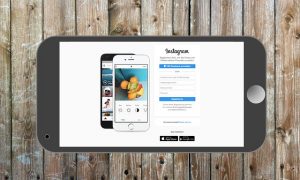 4. Filters – This is where Facebook Stories shines past its competition. The new Facebook feature lets you add borders and animated filters before starting any of your videos, whereas the competition only allows a sticker before or after a video is created. Also instead of swiping left or right you'll be swiping up or down and if you can't find a filter you like, just click the magic wand in the corner, and you can browse a large library of filters till you find one you like.
5. It's Not Available To Everyone Just Yet – With Facebook Stories being a rather new feature that's just launched, only a select few will have access to it as they slowly roll the new feature out in waves. So if you don't have access to Facebook Stories right now, don't worry. Keep checking back as you could be included as more waves of invites are rolled out.
If you have been waiting for something better to come along that offers more features and is also tied into Facebook for easy sharing, Facebook Stories is finally here to fill that need. Remember, if you don't have access at the moment, there's no need to worry as Facebook is slowly rolling out its new baby to ensure everything goes smoothly.
Do you have any questions or need assistance? Interested in a new service? Have any suggestions for future blog posts? Let us know!