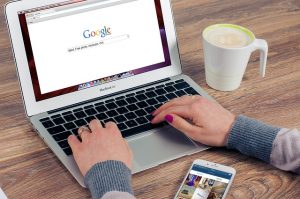 Local SEO delivers search results that are customized to the current location of the searcher.  For example, if you Google "best coffee shop", you will get results that are close to you geographically. This ensures that search results are relevant, and it also offers opportunities for small businesses looking to leverage SEO to bring customers into their brick and mortar stores.
Why Local SEO Will Attract New Customers to Your Business
Local customers search for businesses online. The Yellow Pages are a thing of the past, and people look for information about local businesses online. It makes good business sense to have visibility in search results to take advantage of this.

Local search marketing targets customers who are looking for your business when they need it. Many people search for a type of business or product without having a specific business in mind. You can position your business within search results and promote your product to searchers who are looking for the product or service you sell.

Local directories have the highest conversion rate of all local advertising channels. Using quality local directories is one way to harness local SEO for your benefit, and by listing your business in quality local directories, you can convert up to 50% of online leads.

Mobile Internet continues to grow, and customers increasingly use their smartphones to search for businesses. Local SEO covers both desktop and mobile Internet traffic.

Local SEO is cost effective. Unlike ads, there is no wasted exposure, and customers reach you when they need you. It's a great return on your investment.

Print media is dying. The vast majority of consumers get their news online, so ads in traditional newspapers are a poor way to reach a large audience.

Customers expect to find business information online. If a business isn't easily searchable or doesn't have reviews, customers may go elsewhere.
Having a handle on local SEO is the online business equivalent of choosing a sales space with good foot traffic. It makes it convenient for customers to come inside and see what you have to offer. In an increasingly digital world, don't let your business fall off the beaten path.