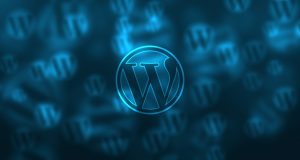 One of the best things about running your blog on WordPress is the ability to add additional functionality without having expert programming skills.  Plugins are 100% one of the best features you can add to your blog.  They can enhance user experience, which is something you definitely want.
A problem with plugins is that there are so many that it can leave you overwhelmed.  However, knowing exactly how you want your blog to serve its readers helps you narrow down your choices.
To give you an idea, here are the seven best plugins you can use to enhance your blog:
Site speed is a factor considered by search engine in ranking websites. Even more important though, web users generally aren't fond of slow-loading sites. People are starved for time these days and a site that takes ages to load will get the back button rather than a visit. This is where caching can help, it improves site speed by serving a static HTML file rather than the heavier files with PHP scripts.
A comments system is always fun to have in a blog – it's your way of knowing what your audience thinks, as well as interacting with them. But while leaving comments and answering them makes your blog more friendly, there are some comments that are just plain spam.
This is where Akismet can help you out – by checking comments against the Akismet Web service to determine which messages are spam or not. Then, you review those before adding them into the comment thread.
Yes, there is a simple WordPress widget that you can make use of.  But it is a rather static kind of search where users need to press ENTER before being given results. How much better would it be to provide your users with live search functionality?  Meaning, users don't need to finish their query as it might already pop up through this widget.
Good SEO is increasingly becoming more important for any web property these days.  While there are other search engines out there, most would aim to please Google as one mistake can lead to a rankings drop they couldn't afford.
All in One SEO Pack is one of the simplest tools you can use for integrating SEO into your site. Through this plugin, you can manipulate keyword settings, title settings, Google settings and so much more.
Giving your audience more than one way of getting in touch with you is always great for usability. Whether someone wants to ask a question or do a guest post, having a contact form makes the communication process a whole lot easier.
When you don't want visitors to leave right after reading one of your blog posts, why not suggest a list of articles they might find interesting?  Rather than have them do the searching, the YARPP plugin automatically displays posts of a similar nature that readers can take a look at.
Other than Akismet, you can also install a captcha on your commenting system ,or for login purposes, so you are rest assured that the one at the other end is human.
There are so many more wonderful WordPress plugins to talk about, but those listed here are among the most basic that will no doubt help improve your blog.