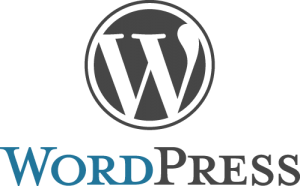 There are many important things to consider when running a website or blog.  Aside from the design, you should make sure that your site's content is always available to your audience, thus the need for good hosting.  This is especially important to build a decent amount of traffic to your site and earn some money from it.  This is also the reason why you should regularly back it up, so you can restore it anytime when something goes wrong.
One of the great benefits of running your site on WordPress is that it has many WordPress plugins that you can use to improve your blog.  Of course, these include plugins that you can use to actually back up your WordPress blog.
BackUpWordPress

–

This is probably the most simplistic backup plugin that you can use.
As you can see, it is stripped down to the basics when it comes to backing up your database and content. Daily, weekly, full or partial backup function.Well, this plugin will let you schedule your backups up to hourly and store them on your web server or even be emailed to you (if they are just small in capacity). However, take note that it does not provide an option to backup to an external server.
WP DB Backup

–

As what the product name suggests, this plugin backs up your WordPress database.
One very impressive feature of this plugin is that it allows you to back up custom post types, which is very useful when you are using a content management system (CMS) that creates custom write panels a lot. You would want to make sure that all of the fields it contains get backed up too, wouldn't you?
BackWPUp

–

This is considered by many WordPress users as a real WordPress backup powerhouse.
At first sight, you will see that it offers all the things that you need from a server backup plugin. It is one of the highest rated free WordPress backup plugins, garnering hundreds of "5 star" reviews.
When setting it up, you begin your first backup by creating "Job", and then you can go on and customize that job to suit your requirements. Aside from this, you can also create multiple jobs or backup sets, which means that you can create one job for your website or blog's database and then another for the content. What's more, you can store the backups you created in different locations.
The advanced scheduling option of this WordPress backup plugin is also incredible, where you can schedule your backups down to the minute. As you can see, the backup scheduling capability is a very important consideration so that you can never forget to create a backup for your blog or website. This is especially true if you are frequently updating your content and are getting a lot of comments. Daily or better yet hourly, backups are essential.
Take note that the ones mentioned above are free plugins, and there are those that are paid, such as blogVAULT, BackupBuddy, and VaultPress. You might wonder why you need to pay for a plugin, if there are those that you can use for free.
Well actually, you do not have to, but there are also important perks that you can get from paid plugins that freebies do not offer, which include, but are not limited to, easy website migration if you switch servers, instant restores from within the WordPress platform, decent security features for encrypting your backups, and your own off-site storage facility.
There are certainly many advantages you can get from paid services, such as WordPress hosting, when it comes to running a blog or website.
To ensure your expectations are delivered, use HostandStore to host your WordPress blog today!