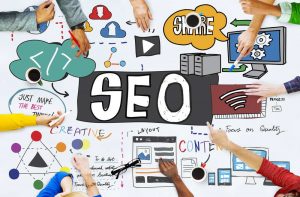 WordPress is used by millions of people around the world to set up and maintain websites. It's a popular platform because of how easy it is to get a website up and running. Anyone can use it! However, having a pretty site isn't everything. In order to get the most out of this platform, you still need to implement proper optimization strategies in order to improve your search engine rankings.
This article will provide you with the basics of WordPress SEO to help you rank your website and place it in a favorable position on search engines.
So, let's get started!
Yoast SEO
So, how do you know if your SEO efforts are being done correctly?
Easy.
Use Yoast SEO.
Yoast SEO is one of the best WordPress SEO plugins out there. It's free, and it's being used by millions of people around the globe. This tool offers features such as social optimization, on-page analysis, and many other features that can help you with your SEO efforts. It's such a popular tool amongst users because:
1. It has a readability scale that checks to see how easy it is for your visitors to read and understand your content.
2. It has a built-in tool that recognizes duplicated content, therefore preventing you from committing a major mistake that is explicitly laid out by Google (no duplicate content!)
3. It makes your website social media friendly. By adding special markups on your page, you enhance your website's ability to share content.
4. It ensures that your meta descriptions and titles are optimized. It will recognize the keywords you are trying to rank for and will give you a scale as to whether your efforts will lead to a good or poor result.
And so much more.
Title Tags
The name says it all. Title tags are used to communicate your page title. They inform your visitors about your page content before they even click on your link. They help boost your SEO efforts, and as a result, your overall website ranking will increase. To get the most out of this section, be sure to place a keyword that you want to rank for and is relevant to your page content.
Meta Descriptions
Meta descriptions go below the title tags. They inform visitors about that specific page through a brief description. For optimal SEO results, your meta description should also include a keyword relevant to the content you are trying to rank for. But don't get too caught up with keywords, either. You need to make sure your message is clear to readers as well, not just search engines.
Permalinks
These are your post's URLs. They tell your visitors and web browser what your link is about before your readers click on it. Your Permalinks should also have a relevant keyword included, and should provide a clear, relevant structure of your content.
Image File Names and Alt Text
Most SEO happens on the backend. One simple trick is to name your image files with the relevant keywords that you are trying to rank. When search engine web crawlers scan your website, they'll recognize the name of your file as a relevant piece of content. Once you upload it to your website, you should place the desired keyword in your image link for optimal SEO.
Final Thoughts
WordPress is great for both newbies and veterans alike. With WordPress, setting up a website is easy.  However, you should also take the time to learn more about SEO strategies. This will ensure that not only will you create a website that people will love, but that search engines will love too.