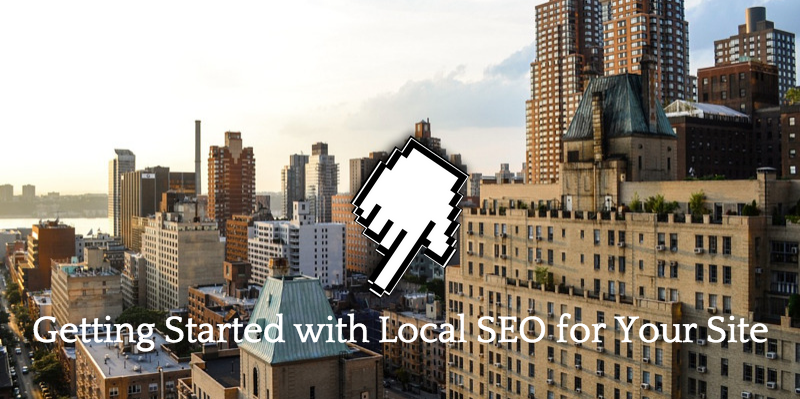 If you've followed our blog for any time at all, you've probably noticed that this year we've been focusing on showing you ways to learn about digital marketing and SEO (short for search engine optimization) to get the most out of your website. Even if you weren't sure how each of the techniques we've discussed could positively improve your site's performance, today's topic is something that can help your business grow in ways you never imagined. Today we will discuss the importance of sharing your NAP (Name, Address & Phone Number) information online to help with your local SEO. We'll also show you how to get started!
So What Is
Local SEO

?

Local SEO is very important. This is especially true for small businesses. Effective local SEO is great because it helps potential customers to find what they're looking for in their immediate area. As an example, think about users searching for "great coffee shops in Chicago," "Houston florists", or "shoe repair NYC." The fact that these individuals are looking for something nearby is a great sign for business owners, as it's often an indicator that the person is looking to complete some type of transaction in the near future. Local SEO is all about finding ways to be sure that your business is the one that gets found by these potential customers. And the most important element of local SEO is sharing your NAP information consistently.
How to Display NAP Information on Your Website
The best practice for displaying NAP information on your website goes beyond the "Contact Us" page. Sure, it's important to clearly display all of this information in that main centralized location, but to really succeed with local SEO, you should also be displaying your NAP data on each page of your site. One of the most common ways webmasters do this is by including the information in the footer of the page, near the copyright. As most pages use the same footer file for each page, this is one sure-fire way to ensure that your NAP information appears on any page a user may discover. Many companies also provide this data, or at least the Business Name and Phone Number in their headers.
How to Share NAP Data Consistently
The importance of sharing your NAP data across the web cannot be overstated. While including proper contact information on your site is important, most companies fail to take the proverbial next step. That next appropriate step is completing directory profiles for your business in some key spaces online. We recommend submitting to the following directories at the very least:
– Google My Business
– Bing Business Pages
– Facebook (business page)
– Twitter
– InfoGroup
– Acxiom
– Yelp
– CitySearch
– FourSquare
– HotFrog
– YellowPages.com
– Best of the Web
Once you've completed your company's profile in each of these directories, you should make it a point to check each of them on a quarterly basis. This is to ensure that none of the profiles have fallen dormant and that all your NAP information remains accurate and up to date. Remember, the point here is to be consistent. If you aren't sure about creating and maintaining all these profiles, you can subscribe to services like Moz Local or Yext to have them manage your profiles for a fee.
In addition to the directories mentioned above, we also recommend finding additional places to share your NAP information. Trade Associations, Professional Organizations, local Business Alliances and Chambers of Commerce are all great places to start looking for this opportunity. In essence, anywhere that your business may be mentioned is a place you should be looking for ways to publish your NAP information.
Why NAP Matters
Making your NAP information easy to find is some important for two reasons. First, it helps your potential customers learn how to reach you. This is incredibly important for small businesses, where every customer counts! Secondly, your NAP information is important because it helps search engines to establish an identity for your business. That means better rankings, which in turn, means you're more likely to be discovered by someone who wants to do business with you.
What to Do Today
Getting started with proper NAP information is fairly easy. If you haven't already, get your NAP data live on your site! Even if you aren't prepared to add anything to the footer file of each page, make sure you at least have complete, accurate information on the "Contact" page of your site. You should also run through the directories listed above to create or update your profiles there with the most complete, accurate information possible.
One final step would be going to Google and searching for your business. Review the listings to see if any additional directory profiles pop up. Finding incomplete or inaccurate information about your company may surprise you, but it's a very real possibility. If you do begin finding such listings, you should try to update the information yourself or contact the owner of the directory about having it removed. If at all possible, though, update the information. The more places you can share your complete, accurate NAP information online, the better you should expect your results to be!
And remember, if you're interested in improving your site performance, or even learning more about SEO, HostandStore is here to help. We consider ourselves to be far more than a hosting provider, so feel free to engage our team using the Livechat feature on our website!