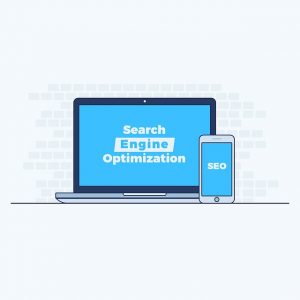 SEO guidelines have been changing.  Gone are the days of keyword stuffing. These days people want better content, and with that comes less strict rules about word count and more focus on good quality content. It also means more creative SEO strategies as we break away from the older ones. Here are a few of the current SEO trends in 2017:
Mobile Friendly
With a society that is always on the go, the office settings are not always traditional. In our day and age many people in business also use their mobile devices and cellphones for work when they are out and about. This means when you think of SEO and trying to reach your audience, your website and pages have to be mobile friendly. If they are not mobile friendly, you are missing out on a huge marketing opportunity and your audience could be a lot smaller.
Voice Search
We interact with technology through touch screens, watching videos, reading, and now voice searching has become very popular. It's easier and faster to say what you want to look for versus typing. In order to make voice search more SEO friendly to your page, here are a few things you should be doing:
Schema markup

Longtail keywords (7-9 words)

Topics based on what people will say
Backlink Creation
Backlinks are important to drive traffic and are a good when to increase search engine popularity. When adding links to your page or website, they have to be relevant, updated and good quality.  In the past ,many companies paid for links and adding them to directories. This is something that is no longer need and really something of the past. If you are paying to be put into these directories, now you can actually be penalized for this. So be smart and make your own backlinks. Or use plugins that can help you with your backlinks.
Video Content
Videos are increasing in popularity. A video is a good tool to help describe your products, show someone how to do something, or to get your business noticed. When it comes to SEO, videos can increase the average time that people spend on your site. Average time and traffic on your site has to be figured in when you are trying to make your site search engine friendly. So go ahead and upload some videos to your articles.
Live Video Content
Live videos such as Facebook Live have been increasingly more popular to pull in more traffic and increase the size of your audience. However, it can backfire. You have to make your live videos relevant and interesting. The lighting, sound and visuals have to be configured into. I have seen some really good live videos that I stayed to watch for 5+ minutes. I have also seen some terrible live videos that I only watched for about 10-15 seconds. So, take a few minutes to plan out your live video before you go live.
Mega Landing Pages
The internet is always changing. We use to have these landing pages that were 300-500 words long. However, as SEO improves and gets better it 's much more beneficial to the person or business to have longer landing pages that are at least 1000 words long. These mega landing pages will really help boost your SEO. Pair it with longtail keywords, and you have a recipe for success.
Schema Markup
One of the new SEO trends is Schema markup. It has been really helping to drive up traffic on websites. Many of the major search engines like: Google, Yahoo and Bing use this to help drive more traffic. What Schema markup is it's a code that you actually put on your website. This code then let's search engines pull information results for different users. It's quite similar to another plugin called rich snippets.
Jobs for those with SEO with Content Skills
Seo has become a core principle for online businesses. It's no wonder that companies are looking for qualified individuals who have a good understanding of SEO and also have content skills. There is a big rise in Content Managers, Marketing Specialists and Content Directors all of which need solid skills in SEO and quality content. It's so important that if you are looking for  job in this avenue that you brush up with your SEO skills and stay current with trends and marketing principles. It doesn't hurt to take refresher courses at a your local college or online.
All in all, SEO plays a huge role in business. I highly recommend you learn some techniques or hire a person who is knowledgeable in this field. The better you understand search engine optimization and the more SEO friendly your site is the more traffic that you will draw in and that can't be bad for business.